If employers exhibit an unprofessional demeanor, candidates can report their job postings by tapping on the flag icon present in the top right corner of the job details. Candidates can report even on the chat screen of employers by selecting the appropriate reason.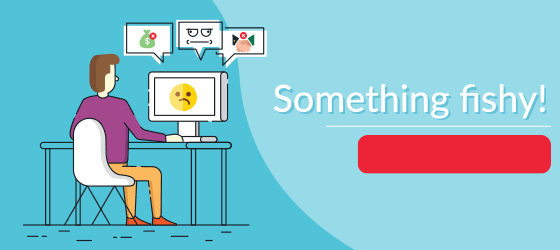 Reporting jobs is an effective way to let other candidates know about the jobs that are inappropriate for applying.
Reporting is the easiest way to state your problem
The exact reason can be specified for reporting
The problem can be shared in detail and without any hesitation
Convey any and every issue faced while applying to one or more
The candidates can apply only to those job postings which they feel is trust-worthy or they can report and even specify the issue by mentioning it the text-box.
Why you should Report?
If any inappropriate issues are while applying for a job, candidates should report a job
Where to report?
Jobs can be reported in the Job Details screen or Chat Screen of the EZJobs app, by selecting the appropriate reason for reporting the job or a user

What is job Reporting? How does it help candidates to share inappropriate details regarding job postings?